Weekly Go Wednesday, Issue #25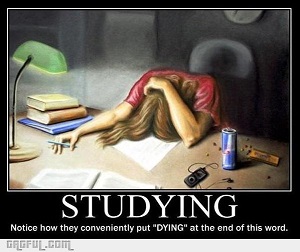 Whether you like it or not, studying is one of the most important aspects of getting stronger at go. While some players are able to simply learn everything through playing and reviewing, this is often reliant on stronger players or even simple luck of figuring out what is wrong with your moves or thinking process. As a result, there is no telling how fast you will improve.
Unfortunately, this is one of the most dreaded aspects of trying getting stronger for most players. After all, it reminds us of our school days where homework and projects were a drag and no one ever wanted to do them. So, as the last installment of Weekly Go Wednesday (at least for the time being), I thought it would be best to leave you with my thoughts on how you can keep your study of go interesting so that you can continue to climb the ranks.