Prelude - I - II - III - IV - V - VI - VII - Conclusion
When I woke up, I realized that today was the last day of Congress. Man, where had all the time gone? It seemed like just yesterday I boarded the train with my brother to embark on an epic journey to New York.
The morning consisted of grabbing breakfast and checking out this cool place called The High Line that Anders recommended the night before. Luckily for us, it was still beautiful weather so we had a great time exploring the sights.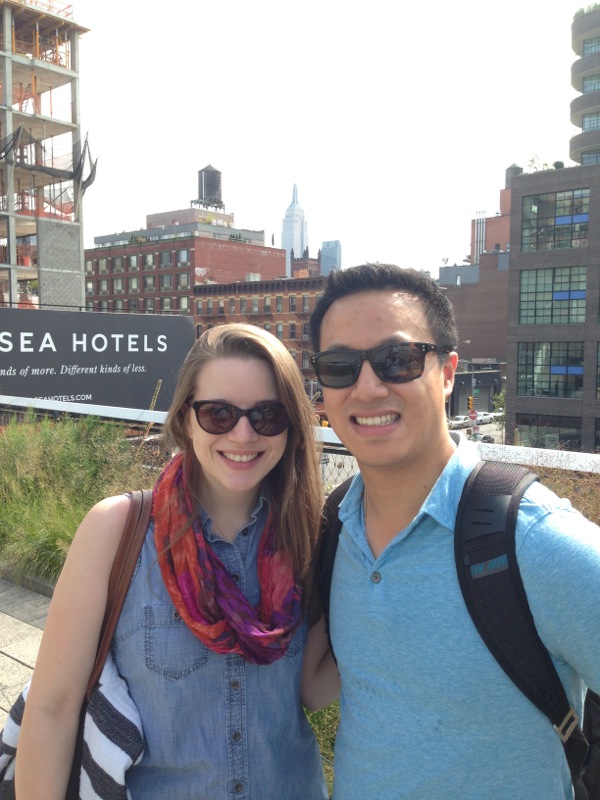 Around lunch, I got a call from Myung letting me know that Jung, Evan, Mark, and him wanted to try a steakhouse in NY before they left. So after meeting up with them at the hotel, we went off to look for one. We found one not too far: Wolfgang Steakhouse.