Well everyone, looks like this will be my final post for 2012. As I look back at 2012 and all the craziness that has come with it, I am definitely glad that go is once again an important part of my life. It's been a fun year with me getting back into go and then bringing the go blog back full force.
In terms of how my progress, here's my rank graph for 2012.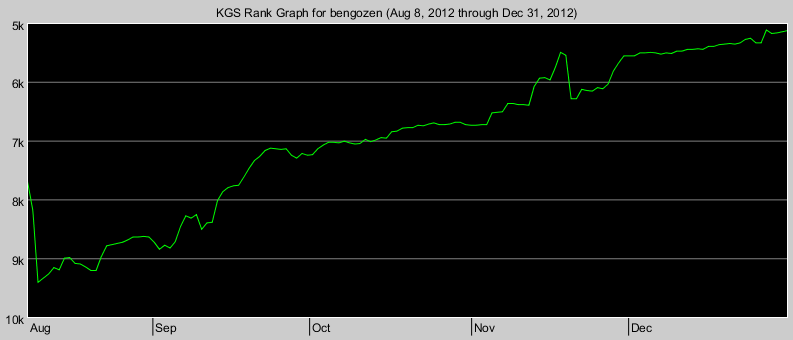 Note: I did not play a single ranked game in December though. So the graph seems a little weird… haha.
In terms of my big accomplishment, it would have to be that I made it into mid-SDK range. I must admit though, it seems like just yesterday when I was playing as a 10k. Not sure I feel much stronger though. =D
For next year, my goal is to reach a solid dan status on KGS. Ambitious? Yes. Impossible? Don't know till I try. =D