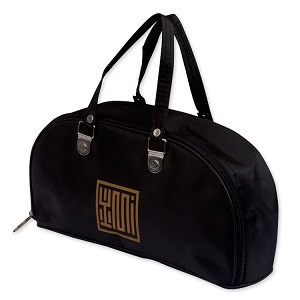 Go Bowls and Stones Carrying Bag
Overall Rating: 8 / 10 Ponnuki
Important Notice
This review is based on the bag that I received two years ago. Since then, YMImports has upgraded the carrying bag to also include bowl straps as well. With that new feature, the bag's review would escalate to a 9 or 10 Ponnuki status.
Highlights
Best carrying bag for go stones and bowls that I've seen on the market.
The bag is made of durable material that hasn't shown signs of ripping.
The handles are a little more fragile, so be a little more careful relying on those.
Product Details
Travel vinyl bag with two handles and a single zipper for the top.
Fits standard Go bowls up to 5'' wide and 4'' high